We're more than just lighting manufacturers,
we're outdoors people.
Our patented designs offer you unparalleled performance at a great value, so that you can count on our products to perform when you need them.
Since launching Panther Vision out of a garage that doubled as a laboratory over 10 years ago, our founder and lead inventor Mike Waters has strived to find uncommon solutions for common problems.
Mike's quest to improve lives through smarter lighting products has resulted in over 25 patents to date and a thriving company that lives to defy convention.
Shop Online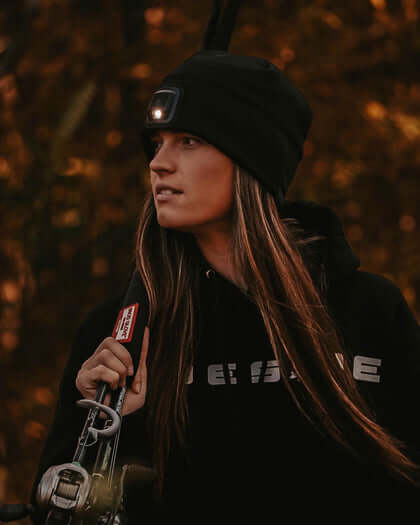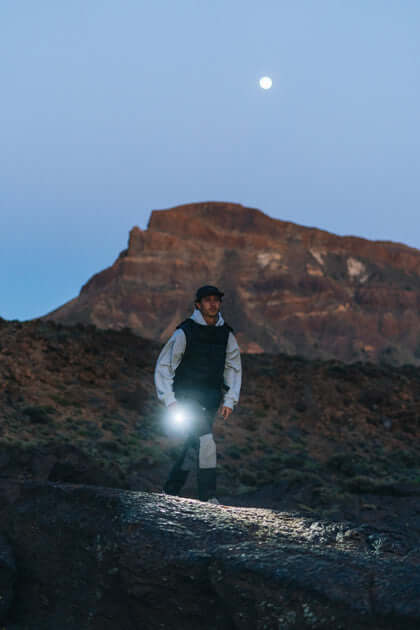 What Panther Vision fans are saying
My wife and I have been building our home for the past twelve years, all by ourselves, and a Panther Vision Powercap has been on my head the whole time. It's four miles on top of a mountain surrounded by seventy-five miles of state forest, it's way out there. There was one time we went up in February. We arrived at 11:30 at night in two feet of snow and got stuck a hundred yards from the house. It was -22 degrees and none of the lights we brought with us were working, except my hat. It got us inside the house where I was able to start a fire. I made two trips to the truck and back just with my hat. It was truly a lifesaver that night.
John T
My wife and I absolutely love the Powercap. We wear the orange beanie to avoid any potential danger when walking in the woods during hunting season. Living in the North Woods of Maine where it gets dark at 4PM, we've also found that taking our dogs for a walk is much easier with the beanie. They are comfortable, warm and very bright. Thanks, Panther Vision for a great product!
G. Hoag
Working in maintenance, I'm in ceilings, electrical closets and lots of dark places and I'm lost without my lights. I use your hats incessantly at work, in fact it is the only one they let me wear other than the "company issued" cap. Not to mention I've been building my retirement home for the past 12 years always with a Panther Vision cap on. And it's a staple for all my hunting and fishing trips! Love these hats. Thanks again!
John T
These glasses are really good for wiring electrical panels – especially in new construction where I can't always be sure there is power for portable lights.
Chad M
I use these when working with my Dremel on very fine work. The extra light really helps.
Gordon R
The light from these glasses is just right for reading at night or in rooms that aren't well lit. They are also useful for doing close-up work like sewing or counted cross stitch.
Martha L
These lighted glasses are perfect for reading at night instead of lighting the whole room. I keep them on my nightstand.
Sara P
My lighted hat has become the most important "tool" in my hunting tackle box. Even when I'm not hunting I wear my lighted hat. I can't tell you how many times I've used this hat daily, it has become second nature to me.
Ray H
What joy your camouflage hats have brought to my husband and his hunting buddies! Our friend who is handicapped with only one arm says it is his life line; walking in the dark, getting the key in the lock etc. This hat has become the extra hand for our friend.
Jan K
Your product saved the day when we lost power due to Hurricane Fay. Love the lighted hats.
Rick C
Buy Now